E-Learning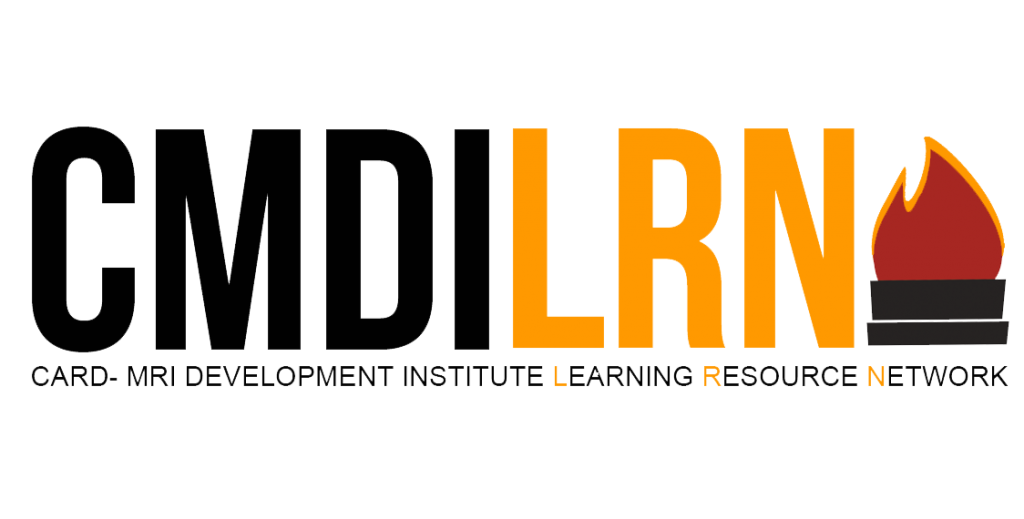 The CMDI Learning Resource Network is envisioned to be the Institute's online repository of its training programs. Its initial course offering is Microfinance Technology, a ten-lesson course that teaches learners all about microfinance and how CARD MRI does it.
Interested enrollees may inquire via the Knowledge Management Center, and look for Melanie Sister or Paul Orlan L. Dumdum. 
Training Services
At the core of CMDI are its training programs. These programs are designed to develop and improve the current skills and practices of both CARD MRI's members and staff. Some training programs also offer teachings on business and life skills topics. CMDI also offers exposure programs for external groups.
NEED-BASED TRAINING COURSES
Core Courses
These are the training programs specialized for training and preparation for CARD MRI staff. Each program is designed to cater to the specific position for an efficient learning session. Courses are under this are the following:
Account Officer Ready-To-Go
Unit Manager/ Area Manager Ready-To-Go
Regional Head Ready-To-Go
Claims Processor Ready-To-Go
Insurance Processor Ready-To-Go
Bookkeeper Ready-To-Go
Credit with Education Training of Trainers
Refresher Courses
Enhancement Courses
These courses equip the CARD staff with supplementary knowledge that would aid them in the conduct of their work. Programs conducted by CMDI are as follows:
Customer Care Service (with Personality Development Component)
Personality Development
Micro-Insurance for Professionals
Learning Facilitation Skills
Bridging Leadership
Hold-Up and Robbery Risk Management
Signature Verification
Paralegal Training
Early Fraud Detection
Basic Banking
Computer Literacy
Business Letter and Memo Writing
Client Relations and Management
Risk and Legal Aspects
Effective Staff and Management
BUSINESS, HEALTH, AND LIFE SKILLS TRAINING AND LOCAL STUDY TOUR FOR CARD MEMBERS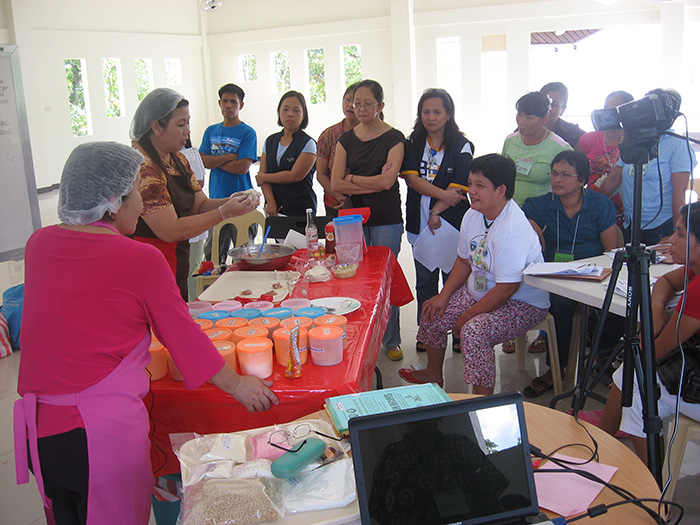 Keeping in mind that learning occurs in various avenues, CMDI also offers other ways of learning such as the Credit with Education (15-minute Pictorial Learning Conversations conducted during Center meetings) and the Lakbay Aral or Learning Journey (exposure visit to different historic spots, CARD units or offices, as well as successful CARD members). These avenues of learning provide also give them a chance to immerse with the clients of CARD, giving them a more concrete idea of the undertakings of the Institution.
TRAINING AND EXPOSURE ON MICROFINANCE AND COMMUNITY DEVELOPMENT FOR EXTERNAL ORGANIZATIONS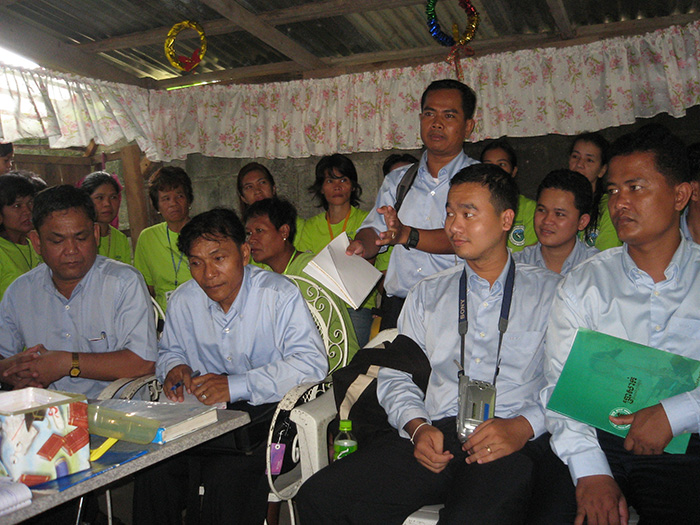 CARD recognizes that in order to achieve its primary goal of poverty eradication, it must partner and link with other organization. Part of this is to educate other Microfinance institutions, organizations, and groups on the CARD methodology and principles.
Through CMDI, the following training and exposure visits to such external organizations are done:
Microfinance Management
Microinsurance
Transformation of NGO to Bank
Transition from GROUP to INDIVIDUAL lending (ASA method)
Social Performance Management
Integrated Financial and Non-Financial Services
Internal Auditing and Financial Control
Training of Trainers on Micro-enterprise Management
Leadership of Trainers on Micro-enterprise Management
Leadership and Governance for Center Leaders
Study Tours and Exposure Visits
Degree Program Partnerships and Evaluation
Through partnerships with other colleges and universities, CMDI helped shape the following degree programs:
SENIOR HIGH SCHOOL PROGRAMS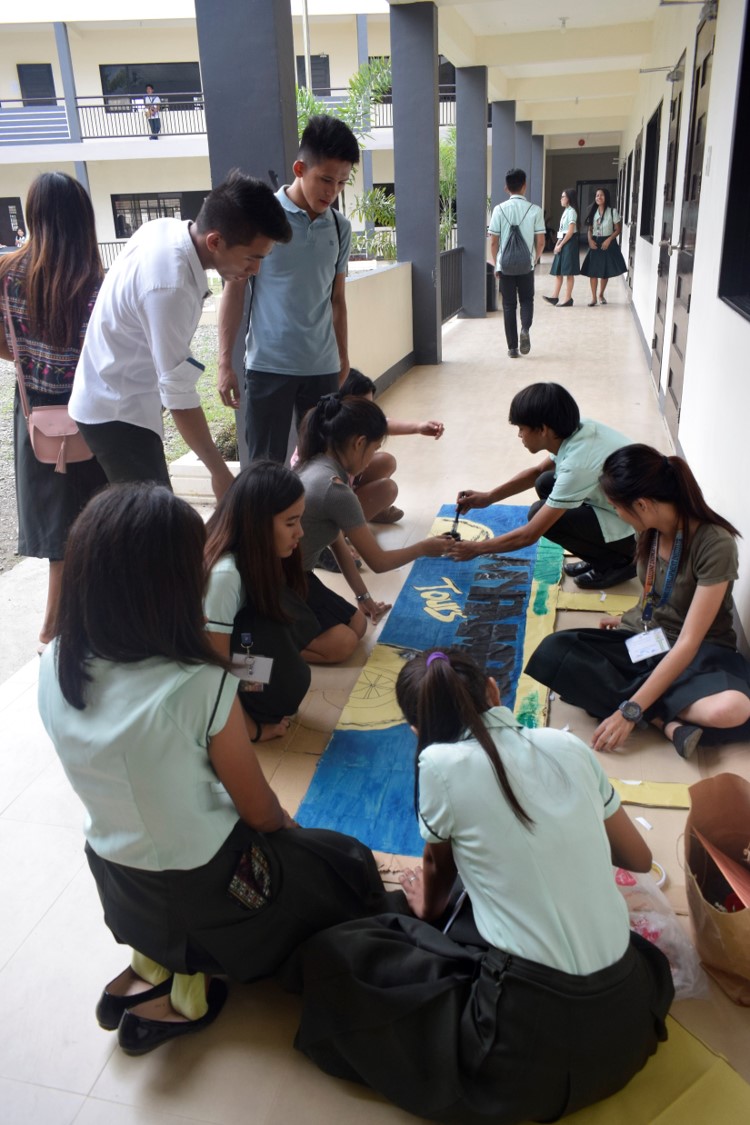 Academic Track

Accountancy, Business, and Management (ABM)

In CMDI Bay and Tagum
Government Permit (R-IVA) No. SHS-627, series of 2015
Government Permit (R-IX) No. SHS-127, series of 2015

Techno-Vocational-Livelihood Track

Information and Communications Technology (ICT) – Computer Programming

Government Permit (R-IVA) No. SHS-039, series of 2016
NATIONAL CERTIFICATE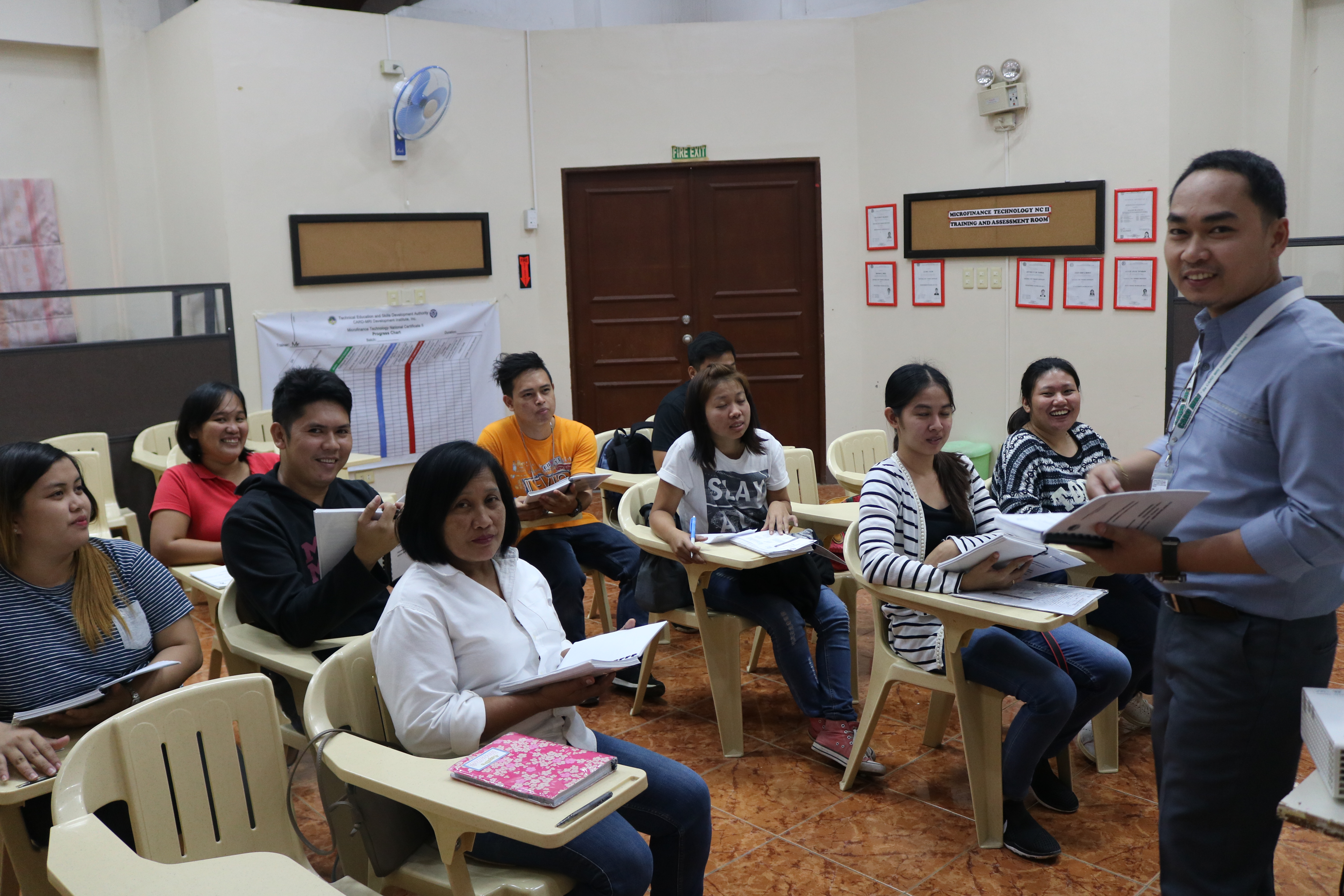 Microfinance Technology NCII Program

In CMDI Main Campus
CoPR 201304032252

Microfinance Technology NCII Accredited Assessment Center

In CMDI Main Campus
Accd No. AC-MIC0204031517155
BACCALAUREATE PROGRAMS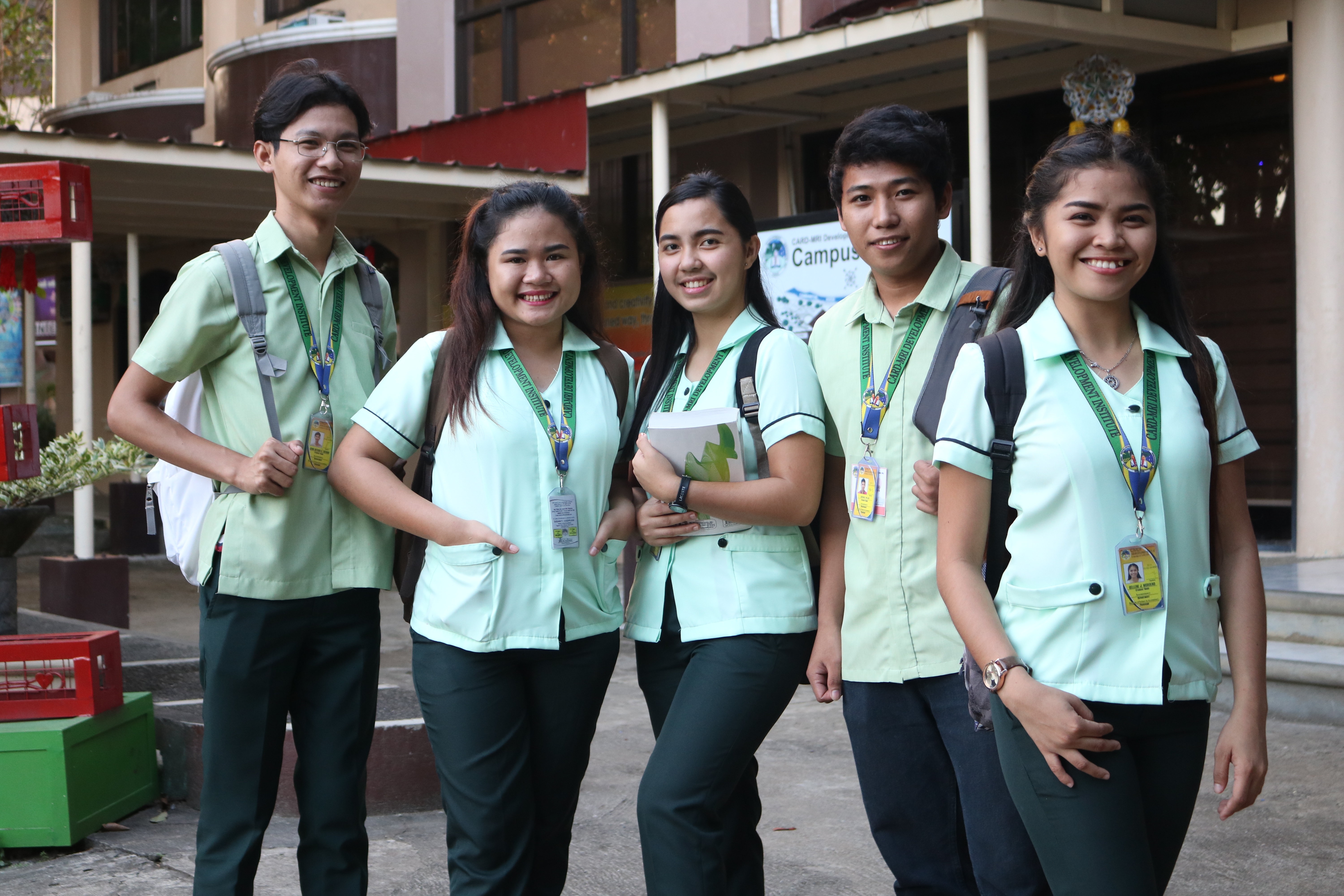 Bachelor of Science in Entrepreneurship with specialization in Microfinance (BSE) in CMDI Bay and Tagum

CHED Permit No. 089 series of 2016 – CMDI Bay
CHED Permit No. 022 series of 2018 – CMDI Tagum

Bachelor of Science in Accountancy (BSA) in CMDI Bay

CHED Permit No. 058 series of 2016

Bachelor of Science in Information System (BSIS) in CMDI Bay

CHED Permit No. 078 series of 2016

Bachelor of Science in Accounting Information System (BSAIS) in CMDI Bay

CHED Permit No. 017 series of 2018
MASTER DEGREE PROGRAMS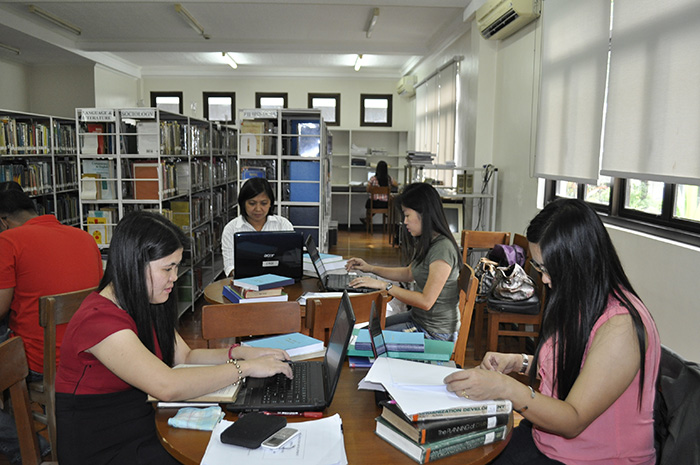 Master of Arts in Organization Development, specializing in Microfinance Management (MA in OD) in partnership with Southeast Asian Interdisciplinary Development Institute (SAIDI)
Master in Productivity and Quality Management, major in Microfinance Management in partnership with the Development Academy of the Philippines (DAP)
Master of Science in Development Management and Governance, major in Microfinance Institution and Microinsurance Institutions in partnership with the University of the Philippines – Los Baños (UPLB)
ACCREDITATION PROGRAM FOR CARD MRI MANAGERS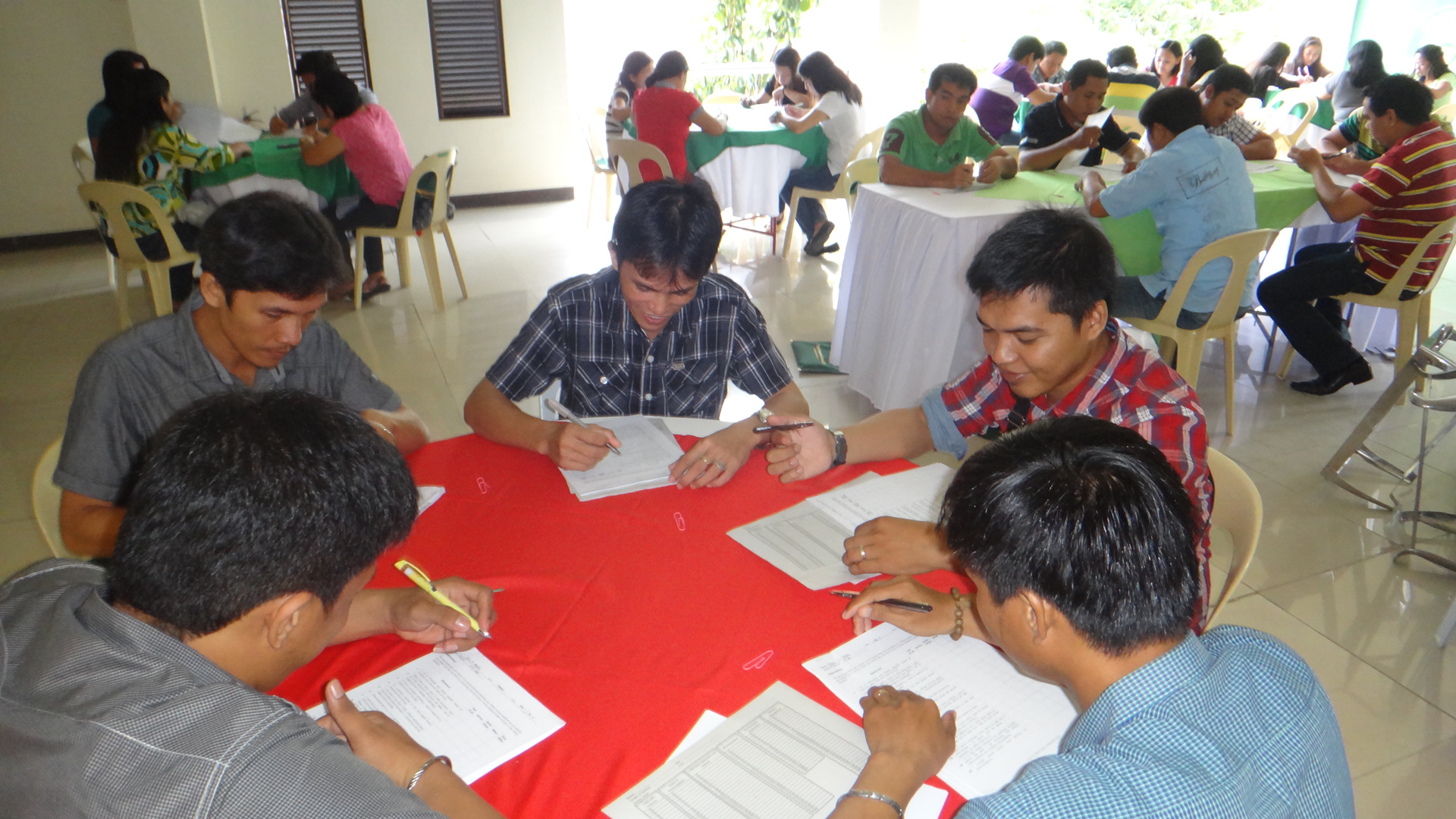 CMDI's Accreditation Program startred in 2014 with the objective to determine if the staff are equipped with the needed knowledge, skills, and attitude to effectively perform his/ her specific duties and responsibilities.
The staff need to satisfy the requirements of the Accreditation Program in order to continue performing his/ her work and/ or to be considered for promotion. The staff member who is not able to comply may be provided with other interventions such as re-training (may need to enroll in refresher courses and/ or engage in self-study and then retake the test. The performance of the training participants is forwarded to the respective institution head, regional director, and HR for appropriate action.
Knowledge Management Center
LEARNING MATERIALS DEVELOPMENT
As the Training Unit provides the delivery of the programs, the Knowledge Management Center provides the materials and the tools needed for such programs.
Mostly, the unit creates and develops the training manuals for core training courses for CARD staff. Sample modules created were the Account Officer Ready to Go, Unit Manager Ready to Go, among others.
The Credit with Education (CwE) modules are also produced by the LRU. The modules are used in the conduct of the CwE sessions done for every Center Meeting of each unit. Each module tackles a useful life skill topic, while some modules feature a CARD product or service for easier information dissemination.
Other products that the unit produces are CMDI communication materials such as its brochure, trainers' and guests' orientation kit, among others.
CMDI LIBRARY
The Knowledge Management Center also houses the CMDI Library. Print and digital resources on microfinance, entrepreneurship, business, and management can be found in the library. Aside from these, the library also features several CARD MRI publications such as monographs, focus notes, annual reports, and research studies.